Vinyasa Yoga Teacher Training
NEXT COURSE FEB 2022 – NOW OPEN
"I want to take this opportunity to thank Adam, Jen and Amanda again for such an incredible experience. The Yoga Teacher Training that you offer really is life changing, and I feel so blessed to have been a part of it.
I have come out of the course a different person, with a different outlook on life and a sense of balance that I lacked before. I don't think that I would have ended up in this place in my life without the support and guidance from each of you, and the incredible group of people that created a space filled with so much love, compassion and community.
From the bottom of my heart, thank you!"
Amanda. A
(recent graduate)
About the Course
*Includes Unlimited Membership at both studios for the duration of the course*
With a Senior Team spanning decades of Teaching experience you can be sure that you're in good hands! It's time to realise your potential and make a real difference! This is more than just a Yoga Teacher Training…
At Flow Space we pride ourselves on producing the highest quality Teachers BUT we equally understand that your interest in this course may have nothing to do with actually Teaching yoga!
Instead, you may be seeking a deeper, richer understanding of YOU and how Yoga can assist you in your life both ON and OFF the mat. Either way, this course delivers…

10th – 13th FEB | MODULE 1a
(In Studio) 
Techniques, Anatomy, Teaching Methodology & Posture Breakdown
3rd – 6th MAR | MODULE 1b
(In Studio) 
Pranayama, Teaching Methodology & Posture Breakdown
19th – 20th MAR | MODULE 2
(In Studio) 
The Art of Assisting
28th MAR – 1st APR | MODULE 3
Immersion Retreat
Teaching Methodology, Belief Systems, Assisting, Meditation, Daily Practice
8th – 10th APR | MODULE 4
(In Studio) 
Review & Certification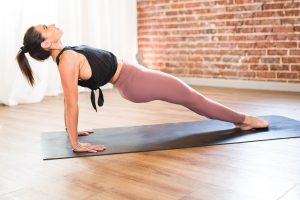 – A Brief Course Overview –
PRACTICE
Biomechanics of the Vinyasa asanas
Pranayama and Ujjayi breathing
Tadasana Alignment
Advancing your practice
Teaching Techniques & Methodologies
Personal Coaching and feedback
TEACH
How to create 60, 75 & 90 minute class frameworks
Implement Tadasana principles for safe alignment
The history and lineage of the Vinyasa Style
The art of teaching: mechanics, philosophy, and application
Ethical leadership
Teaching with confidence and operative command
LEARN
Relevant and specific Asana anatomy and physiology
Yoga history and philosophy
Modifications for injury and student experience
Demystifying yoga: chakra, bandha, karma, tapas, yama, niyama, etc.
Yoga astanga- eight limbs
Pregnancy modifications
The business of yoga
INTEGRATE
Co-dependent versus independent teaching techniques for empowerment & effective leadership
Ayurveda Foundations – Yogas Sister Science
 Belief Systems – The Invisible Driver
Four Functions of the Mind
Increasing your value in yoga today

PRICING
Early Bird & Payment Plans available
Enquire Above

The freedom to Teach anywhere in the world
Our 200HR Course is registered with Yoga Alliance
Our studio has met the stringent requirements of Yoga Alliance US, denoting the highest standards of yoga teacher training, and enabling our graduates to apply for RYT (Registered Yoga Teacher) status.
Yoga Alliance is the largest internationally recognised organisation for professional yoga teachers and schools. With high standards both in teaching and in ethics, certification from Yoga Alliance requires the utmost consistency and quality in yoga teaching facilities. With our certification, you can be confident that the Flow Space programme delivers the highest standards in yoga teaching, and that all our teaching faculty members have the necessary qualifications.
After completing your 200-hour Vinyasa Yoga teacher training with Flow Space, you may apply for RYT status with Yoga Alliance, giving you professional yoga teaching certification (Registered Yoga Teacher, commonly abbreviated as 200 RYT) and the ability to Teach anywhere in the world.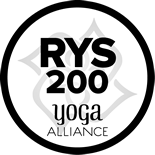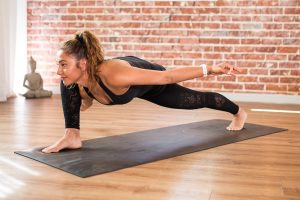 Our Vinyasa Yoga teacher training programme is a powerful catalyst for personal transformation. Dive deeper into your practice, confront beliefs that hold you back, and discover your authentic self. Training with Flow Space will help you unlock the best of you and equip you with everything you need to be a strong and confident teacher if you choose to take that path. Equally, if Teaching is not in your plans, you will still cultivate the tools and knowledge to live a more authentic life with a deep understanding of the physical practice as well as the philosophy of yoga.
You'll learn from passionate and highly experienced teachers with decades of experience, imparting wisdom from their years of teaching yoga. We deliver a comprehensive, empowering programme, equipping students with the confidence and know-how to start teaching yoga with joy and authenticity as well an opportunity to live into the highest version of themselves.