Teacher Mentoring Program
3 Day Immersion

– Recent Graduate – 
"I recently completed the Teacher Mentoring program with Flow Space Yoga. I can say with confidence that it was the most helpful and meaningful training I've received since my original YTT. Flow Space have designed and delivered a well-rounded and engaging program, covering everything from building a class to refining personal teaching style. Participants were given honest and straightforward feedback, and then lots of time to put that advice into practice.
Since completing the program, I have become a much more confident, motivated and inspired teacher."
Melissa W.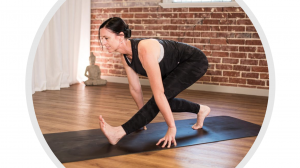 PROGRAM OVERVIEW
This program includes an in depth, practical 30 page Manual

LEARN
– Creative Sequencing –
As Teachers we must continually hone our skills to create intelligent, safe and transformational classes that allow students to grow and evolve in their practice. This comes from a good understanding of the body, the biomechanics of movement and how to tie it all together into sequences that make sense both anatomically and energetically in the body. We'll dive deep into 'HOW' to do this effectively.
– Philosophy and Theming –
A theme can tie a class together, linking all of the physical movements and meditative moments in order to take the student on a journey. As Teachers, it can also make class planning more enjoyable, because we can use our own experience and knowledge to create classes that are inspiring to us as well as to our students. We'll dive deep into 'HOW' to do this so it remains potent.
– Finding Your Niche –
There are many areas covered in 200hr Yoga Teacher Trainings including; asana, meditation, pranayama, anatomy and yoga philosophy. Do you have to be an expert in ALL of them to be an impactful Yoga Teacher? We'll look at how you can tap into your own passions and existing skill set to bring something unique to your Teaching that can also set you apart and add even more value to your students.

IMPLEMENT
– Teaching with Confidence –
Teaching Yoga can be equally exciting and terrifying. As with anything, it takes time to build confidence, find your feet and hone your skills. It involves being incredibly vulnerable and putting yourself out there to stand up and lead a room full of people with clear and concise directions. That's not easy! We'll assist you in this process of stepping into your power.
– Practice Teaching –
You will have the opportunity to Practice Teach implementing what you've learnt as well as receiving feedback and coaching from our Senior Facilitators. It's a place to be messy, try things on and perhaps find a level of connection and confidence that you didn't know existed!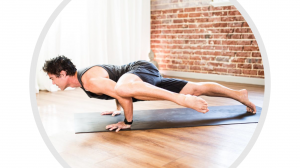 – Outline –
Friday  | 11am – 3pm
Saturday  | 11am – 3pm
Sunday | 9.30am – 2pm
– Investment –
Contact us for further details
3 month payment plan option available
Spaces Strictly Limited